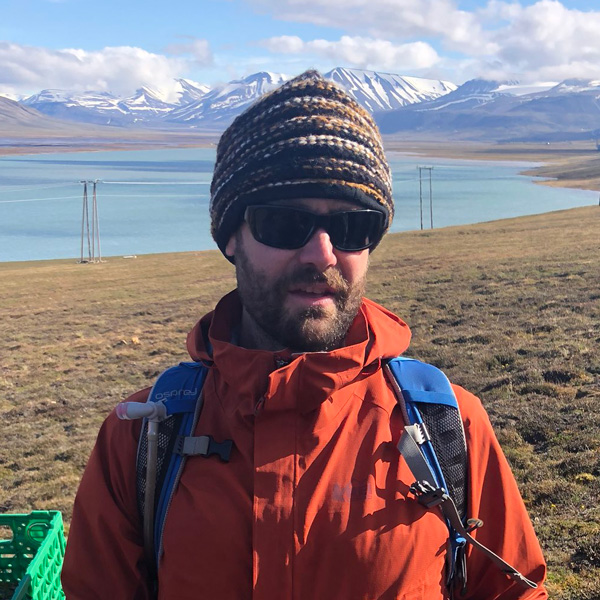 Sean Michaletz
Assistant professor
PhD, plant ecology, University of Calgary
MSc, plant ecology, University of Calgary
BA, biology, Hamline University
Sean Michaletz
We are interested in the physical processes linking environmental variation to plant physiology, and how this "scales up" to influence higher-level patterns and processes.  To investigate these topics, we use interdisciplinary approaches that draw upon fields such as physics, chemistry, engineering, and geoscience.  Our work often involves development of mechanistic theory and models, which are parameterized, tested, and refined using data from the laboratory and the field.  We also focus on long-term monitoring of climate, ecophysiology, and vegetation dynamics in our growing network of Forest MacroSystems network sites located around the world.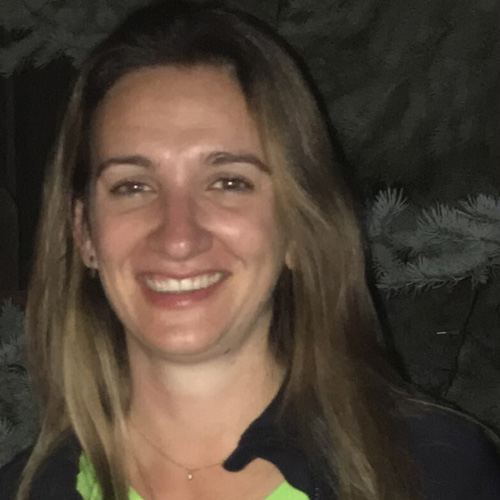 Raquel Partelli Feltrin
Postdoctoral scholar
PhD, natural resources, University of Idaho
MS, natural resources, Oklahoma State University
BS, forest engineering, São Paulo State University
Raquel Partelli Feltrin
Raquel's research is focused on the effects of fire on trees. She is interested in understanding the physiological mechanisms and response of trees when exposed to varying fire intensity under different levels of water stress. Her research assesses heat-induced damage to tree organs as well as tree physiological responses using both hands-on experimental and modelling methods, with the ultimate goal of improving post-fire tree mortality models. She completed her PhD in Natural Resources at University of Idaho, where her research focused on the effects of fire on water transport and carbohydrates in small conifer saplings.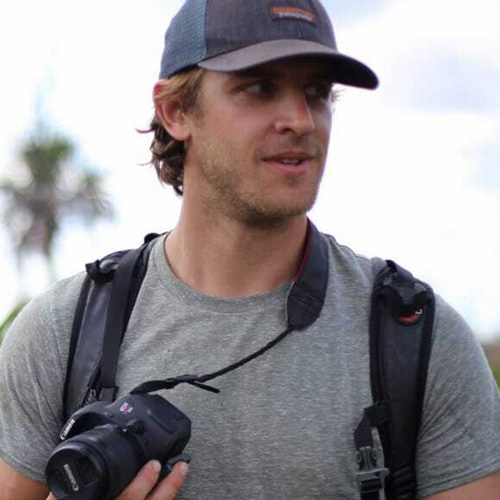 Timothy M. Perez
Postdoctoral scholar
PhD, biology, University of Miami
BSc, botany, University of Vermot
Timothy M. Perez
I am a botanist who uses physiology to understand the fundamental mechanisms that govern the diversity and distributions of plants. My goal as a scientist is to guide conservation efforts by improving how we predict which species will be most vulnerable to climate change and how climate change may alter ecosystem services like carbon sequestration. The approaches I use to accomplish this goal include empirical bottom-up and more recently theoretical top-down methods.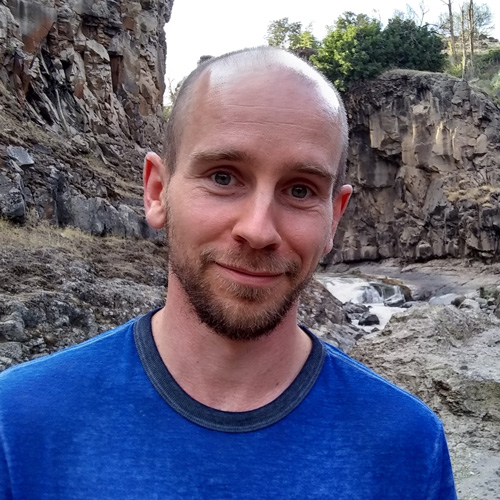 MA, science & technology studies, University of British Columbia
BSc, physics, University of British Columbia
Josef Garen
Josef has broad interests in the effects of climate change on ecological communities. His current research investigates the role of temperature in controlling plant carbon metabolism and primary productivity, using a combination of experimental and observational approaches to test and extend fundamental ecological theory. Josef comes to ecology by way of physics, and he brings an interdisciplinary, quantitative approach to his work.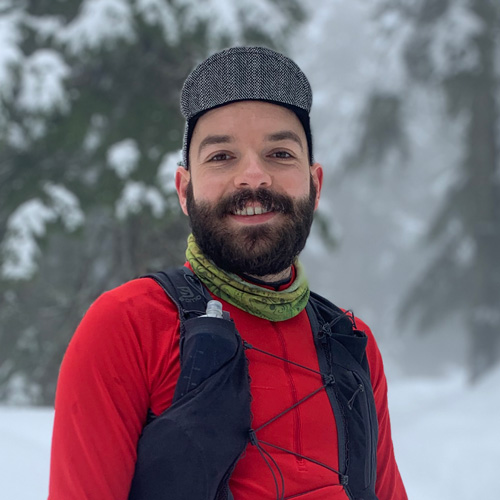 MS, environmental science, Cleveland State University
BS, biology, Cleveland State University
Milos Simovic
Milos Simovic is a PhD student studying the decline of yellow-cedar (Cupressus nootkatensis) in British Columbia. Yellow-cedar is a long-lived coniferous tree which has experienced substantial decline in British Columbia and Alaska over the past few decades. The decline has been linked to regional warming and loss of snowpack, but the mechanism linking the broader climatic patterns with physiological functioning and decline has not yet been fully elucidated. The goal of Milos' PhD project is to utilize tools and techniques from various scientific disciplines (physiological ecology, biophysics, mathematical modeling) to investigate the potential causes behind yellow-cedar decline and make inferences about future patterns of decline under a changing climate.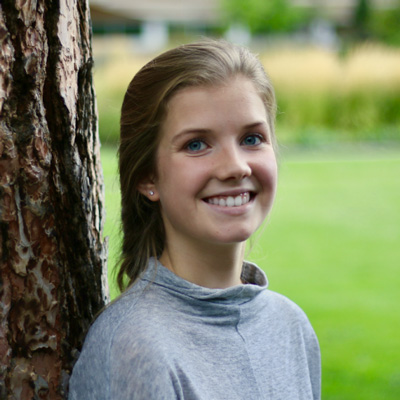 BSc, biology, University of British Columbia
Nicole Bison
Nicole will begin a MSc in Fall 2021. She completed her undergraduate degree and honours thesis in the Michaletz Lab. Her research used heat transfer models to identify drivers of seasonal variation in fire effects on trees. With funding from NSERC USRA, she began working with the Michaletz lab as an undergraduate researcher in summer 2020, and continued working with the lab as part of her undergraduate honours thesis. More broadly, she is interested in understanding and forecasting the impacts of climate change by linking plant functioning to the environment.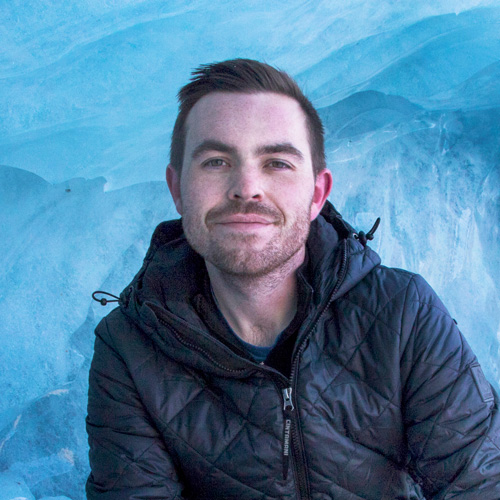 BS, geosciences, University of Arizona
Isaac Borrego
Isaac is a master's student investigating high-level metabolic scaling theory predictions for plant mortality rates across a wide latitudinal and climatic gradient. These analyses use data from the extensive Forest MacroSystems network, which spans nine sites across North and Central America. Though he started off with a bachelor's in geosciences from the University of Arizona, his scientific career has involved a broad range of fields and locations – including studies of plant physiological responses to drought and heat in New Mexico, biological soil crust function and restoration in Utah, and vegetation response after nuclear weapons testing in Nevada. When he's not too busy studying he enjoys hiking, climbing, kayaking, and exploring throughout beautiful BC.
Sahaj Chawla
Brendan Hansen
Cougar Smith
Postdocs
Hugo Galvão Cândido, postdoc at the Federal University of Viçosa
Elizabeth Kleynhans, ecological modelling specialist at the BC Ministry of FLNRORD
Undergraduates
Joani Viliunas, MS student at University of Hawaii
Lachlan Byrnes, PhD student at the University of California, Irvine
Edward Sun
Jessica Brown
Helena Tremblay
Han Bai
Vivane Beger